Three intense days during this week at the headquarters LeghornGroup in Livorno: the Managing Directors of various LeghornGroup sites around the world came together for the annual planning meeting for 2016-2020 investments and strategies: a key event for the group that, in the last two years, has seen a significant growth in its global presence with the opening of three new sales offices, two of which are overseas, and a new European production facility.
"This meeting, beyond the importance to the operability of the entire Group, is always and above all a wonderful opportunity for creative exchange, a time of great sharing, in perfect harmony with those which are the values of the group, among them, before others, the importance of our human resources and of new ideas that come from our staff , whatever functional responsibility they cover"- said Luciano Grapsa, CEO and President of LeghornGroup.

From the left:
Costas Charatsaris, General Manager LeghornGroup – Grecia.
Federica Bolognesi: RFID Product Manager.
Ivo Popelka: General Manager of LeghornGroup – Czech.
Cristiano Guidoccio Software consultant.
Luciano Grapsa – CEO e President LeghornGroup.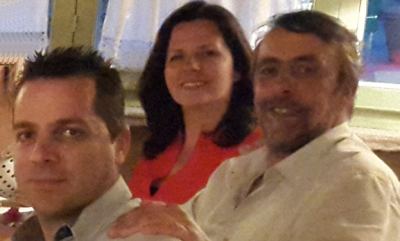 From the left:
Alessio Rofi, Partner LeghornGroup – Italy & Production Manager.
Kristien Mejkens Direttore Marketing LeghornGroup – Belgium.
Alex le Clef – General Manager LeghornGroup – Belgium.

Luciano Grapsa
CEO & President
LeghornGroup

Alex Le Clef
General Manager
LeghornGroup – Belgium


Kristien Meykers
Marketing Manager
LeghornGroup – Belgium


Costas Charatsaris
General Manager
LeghornGroup – Greece


Ivol Popelka
General Manager
LeghornGroup – Czech

Irina Anei
General Manager
LeghornGroup – Moldova

Alessio Rofi
Production Manager
LeghornGroup