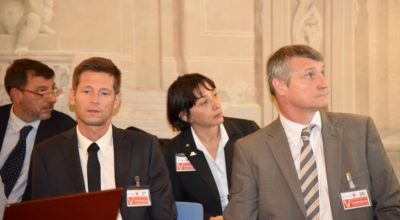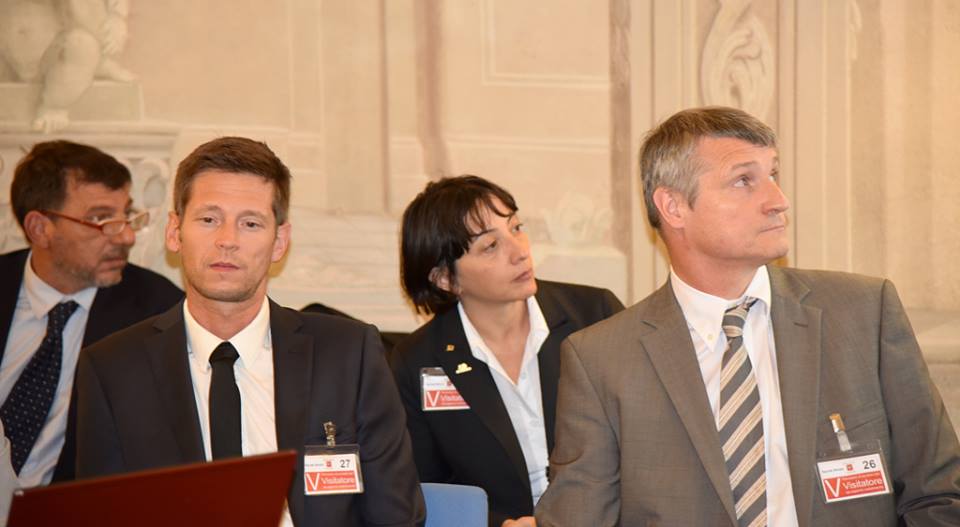 Transport safety and the monitoring of goods will see in the near future the large-scale deployment of sensors and smart seals. LeghornGroup is already starring in this new scenario, in quality of technology provider for e-seals that can interoperate with wireless communication according to European standards defined by ETSI, the European Telecommunications Standards Institute, for communication between physical devices intended for IoT, Internet of Things and ITS, Intelligent Traffic Systems.
LeghornGroup is official industrial partner for the next PLUGTESTS of ETSI which will take place in Livorno from 10 to 17 November and to whom companies such as Siemens, NEC, Hitachi will take part, under the aegis of the Tuscany Region Authority, of Livorno Port Authority and CNIT National Interuniversity Consortium for Telecommunications.
LeghornGroup took part in the official kick off and the press launch of the initiative that were held yesterday, September 20, in Florence, at the Endymion Hall of the headquarters of the Regional Presidency, in the presence of Vincenzo Ceccarelli, Councillor for Mobility.
The official press release of the event ais available here: http://www.etsi.org/news-events/news/1125-2016-09-news-etsi-launches-first-european-live-trial-for- intelligent-transport-systems
In the picture Eng. Federica Bolognesi, BDM LeghornGroup, Mr. Sebastian Mueller, ETSI Project Manager and Mr. François Fischer, Senior Manager Innovation and Development of ERTICO-ITS Europe.