ENGLISH: Today in Athens, Greece, the MED.I.T.A Project Review Meeting took place to sspread its progresses and results.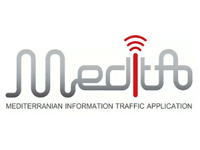 MED.I.T.A. is a project funded by the European Commission to implement a Cargo Community System, which will result in more efficient "highways" throughout the Mediterranean Sea. With the use of passive RFID seals, at low cost, the security and ability to share data for all types of intermodal transportation within networks will greatly improve.
Leghorn is participating in the MED.I.T.A. as an innovative partner company as well as a supplier of RFID seals and special equipment for RFID readers.
PHOTO GALLERY