Description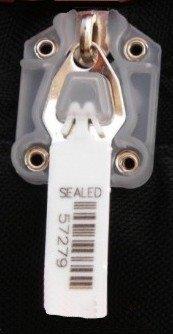 Plastic seal to stop the closure of the security bag.
When the head is inserted into the zip, the zip is blocked and to move the zip it is necessary to break the seal.
SIZE LONG MODEL
Length: 28 mm (1″ 7⁄64 " )
Width: 13 mm ( 0″ 33⁄64 ")
TECHNICAL DRAWING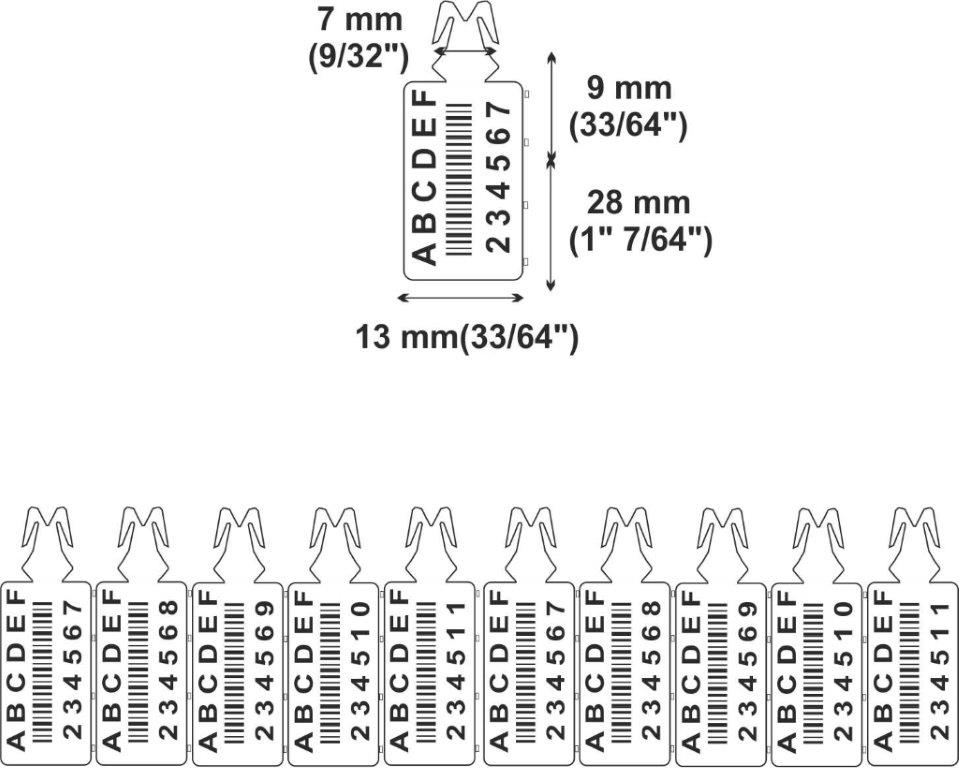 MATERIAL
In accordance with: Restriction of Hazardous Substances (RoHS) listed in the European Directive 2002/EC.
MARKING OPTIONS
– LASER PRINT
– Sequenced numbering up to 15 digits
– Bar-code possibility
– Customised up to 20 characters on one line
– Logos available upon request
– For special orders, logo printing in relief
PACKAGING: BARCODE ZIP STOP (LONG)
5.000 per carton – strip 10 pcs
carton size: 28x21x10 cm (11″ 1⁄32" x 8″ 17⁄64" x 3″ 15⁄16")
carton weigth: 2,5 kgs (5lb)
---
RELATED PRODUCTS