(March 2016) By Luciano Grapsa
Worldwide handling of goods of any kind is estimated at 450 million containers per year.
These containers are virtually inspected and that allows for smuggling of weapons, explosives, drug,  and other illegal products.
This type of problem is very sensitive especially for those countries that do not have resources enough to put in place effective controls at their ports.
Seaports have always been managed by operators who are extremely wary one to another. Furthermore organized crime has every interest in preventing any efficient management integration process.
Add to this that perhaps the law enforcement agencies are often hampered by lack of resources. This situation is a serious threat to the security of world trade and to the supply chain of production and logistics.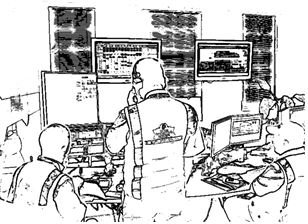 To try stopping this problem in 2003, the Executive Director of the United Nations Office on Drugs and Crime (UNODC) together with the Secretary General of the World Customs Organization (WCO) have launched the Container Control Programme (CCP).
The main purpose is to assist governments to create efficient structures in selected ports to minimize the use of containers for illicit trafficking and all other activities of organized crime: As smuggling of weapons, explosives, drug.
By this innovative idea and inter-agency of Port Control Units is created (PCUs).
The agents are selected from the various law enforcement agencies, for example by Customs or the Police and are trained and adequately equipped to operate in a focused and systematic way on high-risk containers, trying to give minimal disruption to the flow of legitimate trade.
Among the many systems discovered by these units it is that they have identified the unlawful use of high security seals, that is, to operate with seals with duplicate numbering. (Rip Off modus operandi).
There are specific laws governing the production and use of high security seals for containers. The most important directive in this regard is the ISO 17712:2013.
Within the ISO 17712:2013 Directive the manufacturer of high security seals for containers used in international freight is obliged to:
– Imprint manufacturer's name on the seal.
– Imprint the HSS code, identifying the seal as a high security seal
– Imprint the same numbering on both the metal pin and the closing body of the seal
– Test the seal against tampering with systems which will need to be documented with movies
– Keep track of various numbers-colours-customizations of the seal
– Produce a seal that withstands tensile strength of 1000 kg.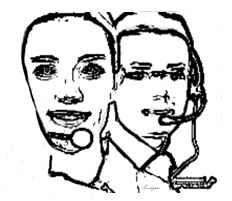 Most of the world's leading manufacturers of high security seals complies with the requirements of this Directive. In particular one of them – LeghornGroup – also made active electronic seals and tamper-evidence RFID seals that are impossible to duplicate.
Using such seals, it becomes IMPOSSIBLE duplicate them and in case of tampering attempts, remains in the memory of the chip TRAIL ATTEMPT:
Using these electronic seals becomes really difficult smuggling of weapons, explosives, drugs and other illegal products.
All the technical and commercial LeghornGroup staff is available to the World Customs for any clarification on the use of electronic seals to be affixed to containers to prevent any type of smuggling or other illegal actions.